Meet Blake Lemoine: Computer Science Grad and Engineer at Google

Meet Blake Lemoine, who earned his master's in computer science from UL Lafayette in 2010 and began the PhD in computer science program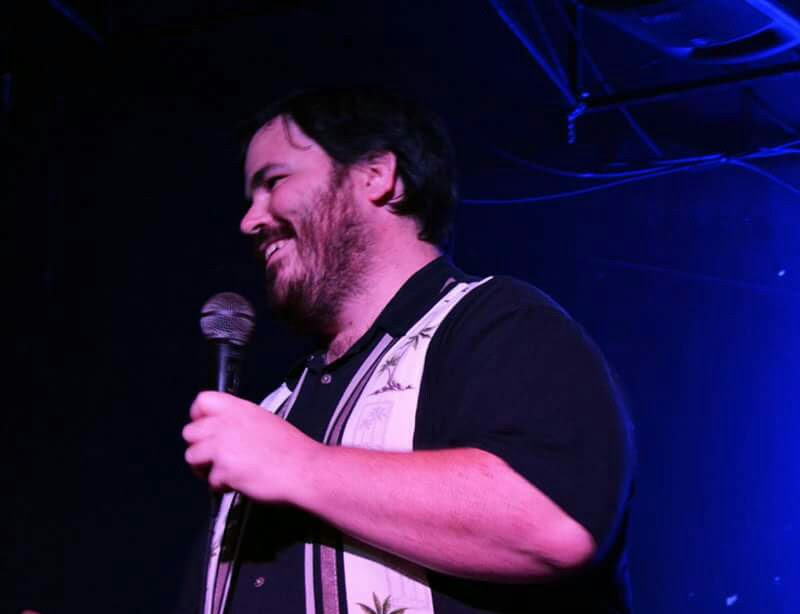 before getting a job at Google as a software engineer.
He started his studies at UL Lafayette as an undergraduate in the computer science program, and then decided to stay for graduate school.
"I had just left the military and had decided to go back to school for computer science in 2005," Blake says. "UL Lafayette was the best computer science school in Louisiana so it was the clear choice. Why I chose to stay for my graduate work is pretty much because of one person: professor Magdy Bayoumi. He offered me a Regent's Fellowship after my undergraduate research was accepted at the Harvard Colloquium for Undergraduate Research. My son had just been born, so it was an offer too good to pass up."
During his time in the master's and PhD in computer science programs, Blake says he learned "pretty much everything" that applies to his work at Google: "Machine learning, natural language processing, algorithm analysis and design, programming languages, information retrieval and database design are all directly relevant to my job."
His personal research began when he was an undergraduate, working on synthesizing linguistic theories to facilitate algorithm design. His master's thesis focused on applying that research to create a natural language generator. He began his dissertation work on natural language acquisition, with a shift to better understanding the acquisition of visual semantics, machine vision, and computational neuroscience.
When asked what the most valuable thing he learned in the computer science master's program, Blake says it was how to be a scientist.
"There's one thing that serves as a stronger foundation than anything else I've ever learned," he says. "Over the course of earning my master's in computer science and working towards my PhD, Dr. Anthony Maida taught me how to be a scientist. He taught me how to systematically examine questions and learn the answers in ways that would build compelling evidence. That mindset has served me better here than anything else.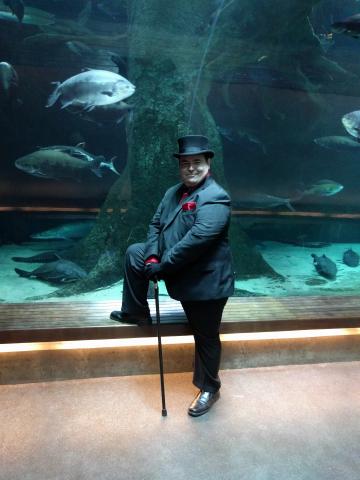 Blake at the Google Christmas party at the California Academy of Sciences.
"I've been able to leverage it to examine assumptions that everyone held, which turned out to be false, and I've been able to approach otherwise intractable problems one piece at a time."
Blake also attributes his success to the mentorship and compelling professors he had during his time at UL Lafayette.
"The level of support that I received across the course of my studies was wonderful," he says. "I always felt that I had everything I needed to succeed. Whether I was presenting research at the National Science Foundation with Dr. Raghavan, learning the philosophy of mind from Dr. Berkeley or applying natural language processing techniques to malware with Dr. Lakhotia, I always had the means to study whatever topic caught my interest."
So what's next for Blake? Moving up the ladder at Google.
"Google is an amazing company to work for," Blake says. "I look forward to going to work each day because we're always working on solving problems that no one has ever solved before."